Lucky Lemon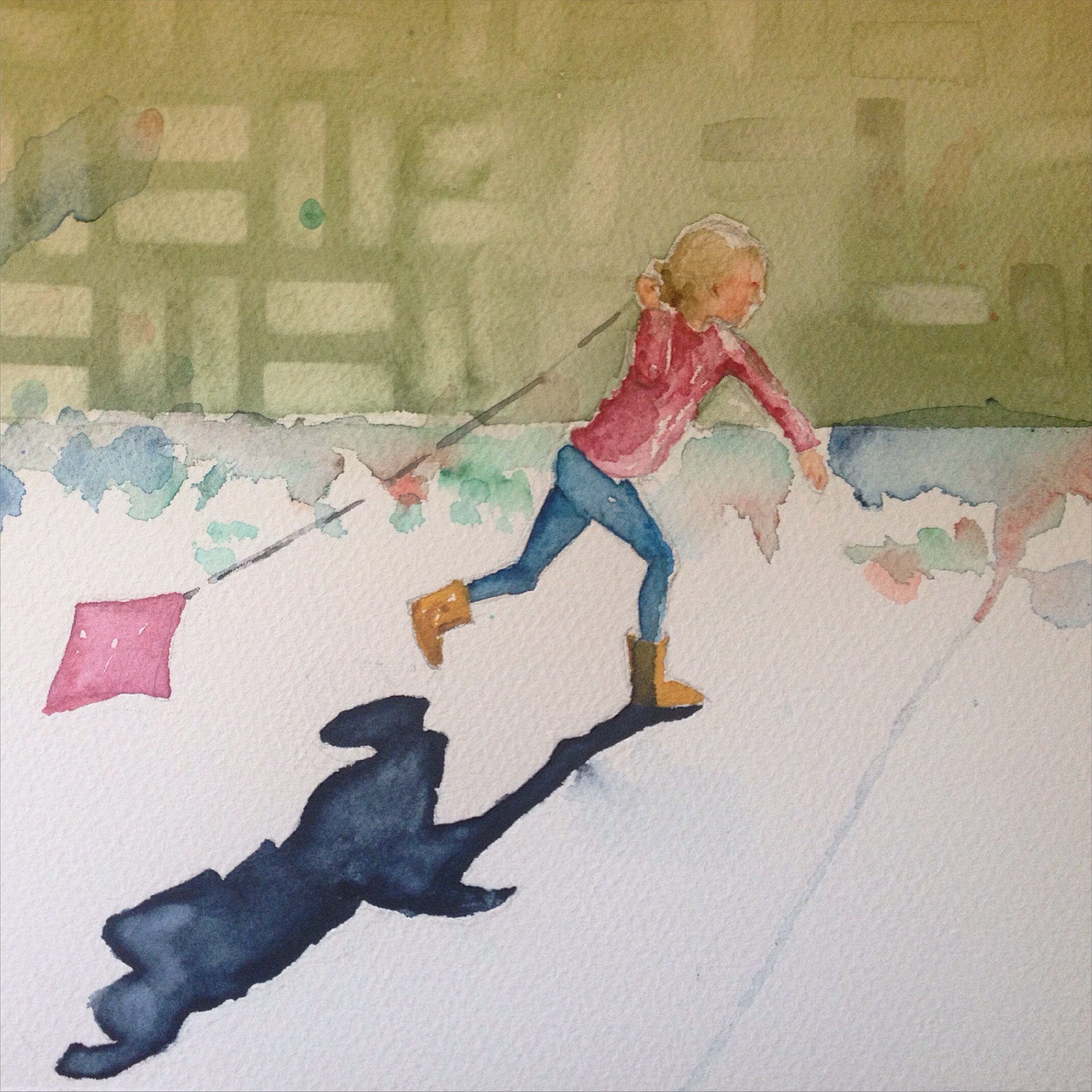 Ivy's Kite
Play Isabella, Play
Sunlight Beach
Lucky Lemon
As time has passed since losing our son, Brooke and I have sought ways to preserve his memory. As many of you know, we called our baby our little "Lucky Lemon." He was about the size of a lemon when we really defined our feelings that he was our good luck charm. After years of struggling to conceive, we felt so fortunate to have him, and with him on the way, everything seemed smooth and easy. Since losing him, the lemon has become even more of an icon to me. They say to make lemonade when life gives you lemons, but over the past several months I've struggled to find what to do when life takes even your lemon away.We really wanted something visible and tangible, some way to include him in pictures among other members of our family, and to remind us and others that even though he's gone, he's not forgotten. We commissioned Pam Baumeister to do this watercolor, and I think it turned out beautifully. I am so thankful for the delicate thoughtfulness that she infused into this piece. It will always remind me that he is in a better and more defined place, and that we are still connected to him, thinly but strongly. It will certainly do in lieu of the photos that we long for but don't have.When it comes to our son, there's a lot that we don't have. There are no pictures, except for ultrasounds. We never got to hold him in our arms or see his face with our eyes. I don't even know what he would look like. He doesn't really have a true birthday, or even a concrete date of death. It's amazing and agonizing how much I miss him every day, even though we've never actually met. Sometimes he seems like little more than a dream, with how few hallmarks of life he ever had.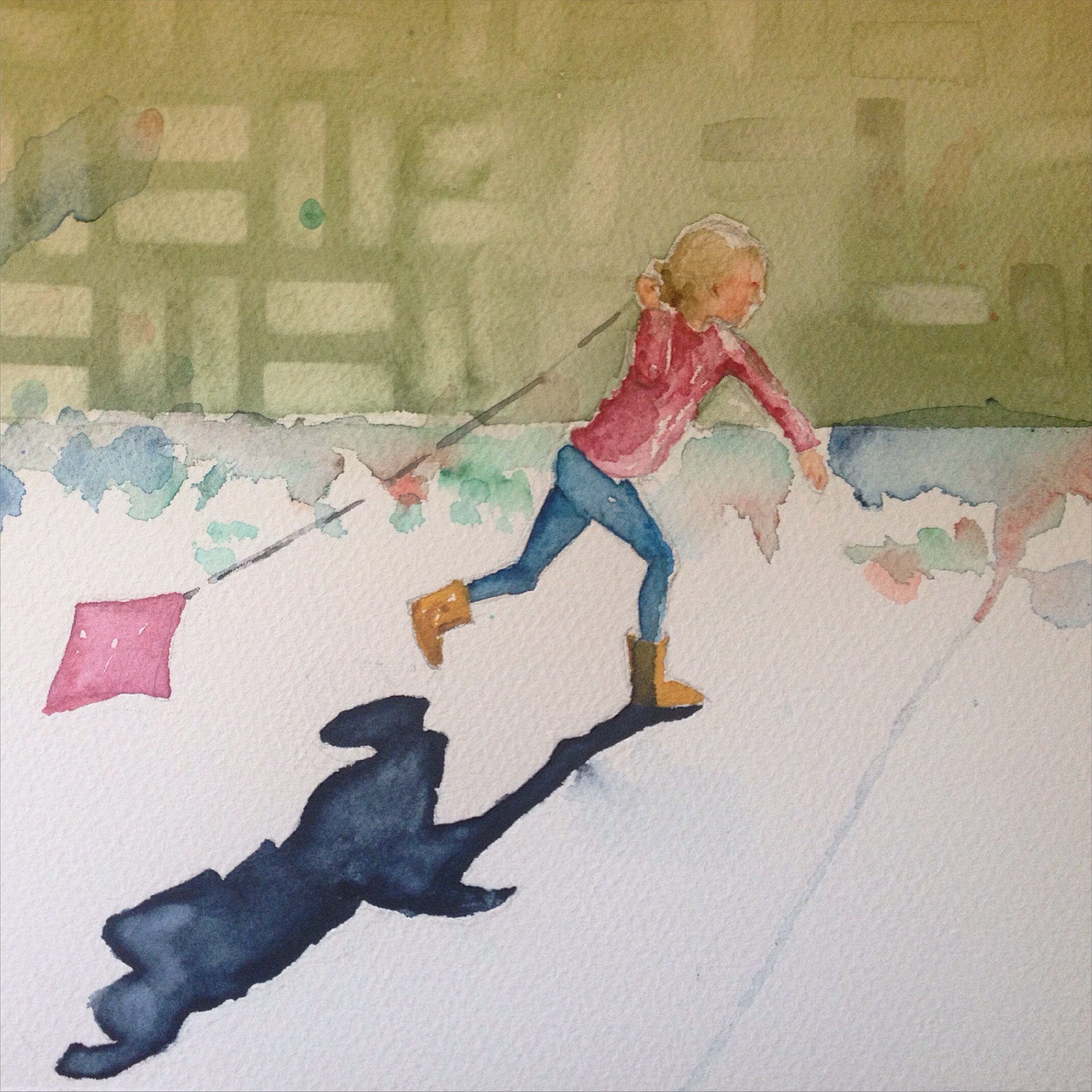 Ivy's Kite
When I look at this piece of my sweet daughter "trying" to fly a kite, I think of childhood. You don't know how magical childhood is until you're an adult watching your own child living it. It's a place of wonder. A place of trust. A place of hope. A place of adventure. Childhood is a place of pure innocence. Although my daughter might be our only child due to health complications, I consider it my greatest blessing being able to live childhood again through her eyes. I'm able to live it with more wonder. with more trust, with more hope, with more adventure than ever before…with a sense of more innocence and wanting to keep it and hold onto it for the sake of my daughter. What a blessing that I'm able to live it all over again with her by my side, holding my hand.
Play Isabella, Play
Nicole daSilva
Sunlight Beach
When I look at the painting of my children playing in the sand and water, it brings me back to my childhood at the ocean. It is peaceful and beautiful and the dearest thing I own. I love looking at each one of my children and seeing their personalities displayed in the beautiful art piece that Pam created. I notice that she was able to capture my oldest son's wise and kind demeanor as he's looking over the water. The way she painted my daughter's long brown, sun-kissed, golden hair the way it always flows. Pam was able to pick up on how dainty and delicate my youngest daughter is and how she loved to run her hands through the sand. It reminds me of when I was little and makes my heart hurt with love for her. But, the last thing she noticed that most would never begin to comprehend is the way my Asian adopted son, who is four years old, squatted on the sand differently than the others. He feet are flat and it's natural for his body to go as low as possible and be completely stable on his heels instead of his toes like my other children. No one but his mother could really know the difference but she did and she painted it in watercolor perfectly. This piece is not our last, we will continue to build our collection throughout the years and I'm looking forward to seeing each painting that she creates and how she captures my children as they grow older. This is not just a normal printed picture, it's not a normal painting that I could buy online, it's so much more meaningful because I get to see my beautiful children's personalities through my favorite type of art — watercolor.